Conferința noastră a devenit o amintire – dar una foarte frumoasă și de neuitat. Un mare MULȚUMESC tuturor colaboratorilor, organizatorilor și mai ales tuturor celor care au participat la conferință! Ați făcut din ea un eveniment atât de minunat! Faceți clic aici pentru a vedea câteva dintre amintirile exprimate în imagini.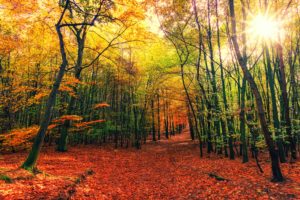 Our conference has become a memory – but a very fond and unforgettable one. A big THANK YOU to all helpers, organizers and especially to all you who attended the conference! You made it such a wonderful event! Click here to see some of the memories cast in images.
UPDATE 19 October: We are pleased to welcome on short notice Prof. Paul Michelson (Distinguished Professor Emeritus, Huntington University) to speak on "C. S. Lewis's The Abolition of Man in Retrospect."
Programul conferinței (PDF)
The interdisciplinary conference will be held in Timisoara, Romania from 28-29 October, 2022. It focuses on the biblical view of human beings, seeking to answer the question about its truth from a multiplicity of angles, from philosophical through theological to scientific-empirical approaches. The talks are addressed to academics working in and outside the respective fields as well as to an interested lay audience. Attendance is free, for more information please refer to the poster above.
Programul conferinței (PDF)
Conferința interdisciplinară va avea loc la Timișoara, România, în perioada 28-29 octombrie 2022. Ea se concentrează asupra viziunii biblice asupra ființei umane, încercând să răspundă la întrebarea despre adevărul acesteia dintr-o multitudine de perspective, de la abordări filosofice, trecând prin cele teologice, până la cele științifico-empirice. Discuțiile se adresează atât cadrelor universitare care activează în domeniile respective, cât și celor din afara lor, precum și unui public laic interesat. Participarea este gratuită, pentru mai multe informații vă rugăm să consultați afișul de mai sus.
Burse pentru studenți: Oferim până la 6 burse de 250 USD (pentru studenți români (inclusiv doctoranzi) din afara centrului universitar Timișoara) pentru călătorie și cazare. Pentru a aplica, vă rugăm să trimiteți următoarele documente la adresa info@religioushypotheses.com până la data de 30 septembrie 2022:
·      Un CV actualizat
·      O scurtă scrisoare motivațională (max. 1 pagină A4)
Câștigătorii vor fi anunțați la câteva zile după termenul limită. De asemenea, beneficiarii burselor sunt invitați să participe la dineurile de conferință de vineri și sâmbătă seara.